There may technically be a few models in the new Toyota lineup before you get to the 2018 Toyota Corolla, but it's still considered the brand's most popular entry-level option. With a design that is both youthful and refined, it's perfect for young professionals in need of an affordable car that doesn't leave them feeling deprived.
Here are two features we love on the 2018 Corolla that show its technical and premium prowess.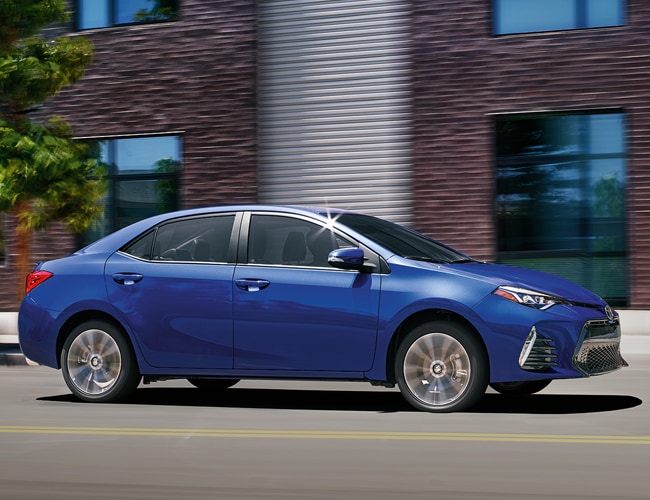 ?
Standard Toyota Safety Sense (TSS)
Advanced safety technologies are all the rage and for good reason. Even the best, safest drivers can use a helping hand, but for many brands you need to get above the entry-level option to get them. That's not the case with the Corolla. All trims, even the base model, come standard with TSS, and that makes the sedan even more competitive in its segment.
With TSS you'll get the following features: Pre-collision warning with pedestrian detection (excellent if you're in a busy city), lane departure alert with steering assist, automatic high beams (say good to the days of accidentally flashing fellow drivers), and dynamic radar cruise control.
SofTex® Seats
Not every young professional wants an overly youthful car. Some want a bit of refinement. To do this while still maintaining the sedan's affordability, higher Corolla trims have SofTex® seats. SofTex® is a simulated leather that looks, feels, and cleans like the real deal. It's lighter than leather, takes fewer emissions to create, and if you're animal-conscious you'll be happy to know that it doesn't include any animal-based materials.
These are just two standouts on the Toyota Corolla. To see the rest come down to our Appleton dealership location to get out on a test drive!