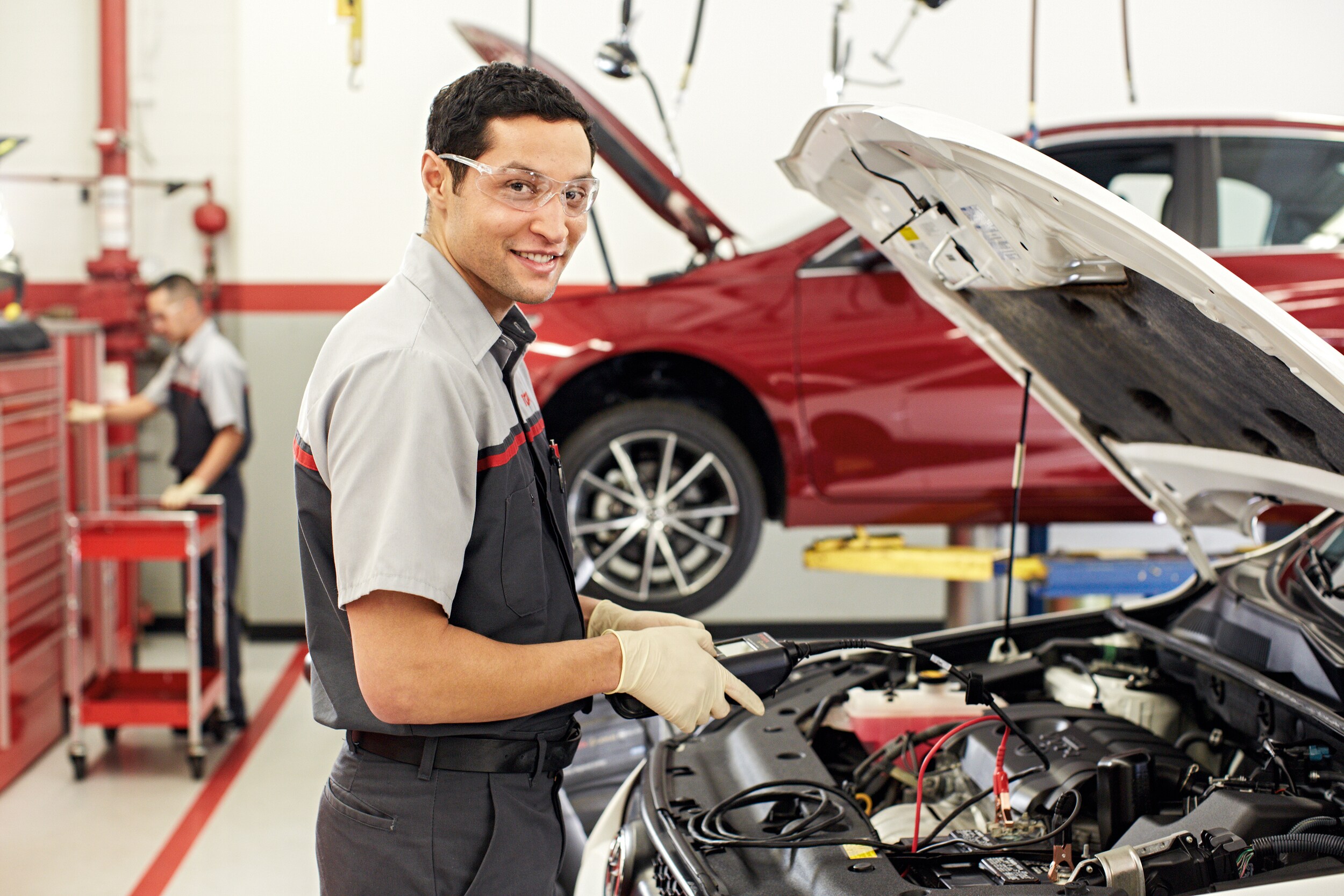 Now that warmer weather is here, you may be eyeing the winter crud that has built up on your car and thinking about a celebratory car wash for making it through another Green Bay winter. Go even deeper and tackle all the maintenance items you may have put off during the frigid temperatures. At Kolosso Toyota, our service center technicians can help get your vehicle back into great condition so you can enjoy the nicer weather without worrying about wintertime damage.
Suggested Maintenance for Spring
Once spring is here, many of our customers like to catch up on the maintenance or repairs they put off during the cold months. Whether you need a routine oil change or need minor repairs from running over potholes or dealing with other harsh winter driving conditions, our factory-trained mechanics have all the tools to get your vehicle back to looking shiny and new. Some of the most common springtime service tasks include:
Replacing windshield wipers
Replacing or swapping out snow tires or damaged tires
Repairing wheel wells or rims
Battery service
Oil changes and other routine maintenance
Topping off fluids
Wheel alignments
Diagnostics and multipoint inspections
Car wash and detailing
Tackle All Your Spring Maintenance at Kolosso Toyota
Be sure to check out our service and parts specials to see how you can save on some of the most common services. If you are unsure which services you need, our technicians can run diagnostics and give you a health report covering all your vehicle's major components. Our service experts will help you get back on track if you delayed any of your regular maintenance. Not sure when you need to come in for routine maintenance? Our technicians can guide you through all your manufacturer's recommended maintenance so you can keep your vehicle running as it should. You can go online or call to schedule an appointment and let our technicians take care of all your springtime maintenance and repairs.