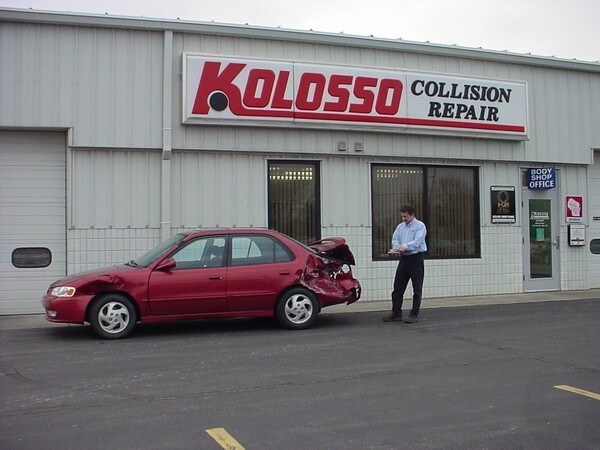 WE REPAIR ALL MAKES & MODELS!
Welcome to Kolosso Toyota Collision Center, serving the Fox Valley and surrounding areas. We are a full-service automotive collision repair facility, offering a range of services. Your vehicle will be worked on by highly skilled professionals who really care. Our attention to detail, combined with the most current equipment in the industry, speeds up the repair process. We are one of only a few Toyota Certified Collision Centers in the state of Wisconsin. You can feel completely confident when your vehicle is repaired here.
Why choose a Toyota Certified Collision Center for your repair needs?
n  Faster repair completion to get you back on the road
n  State-of-the-art repair equipment to ensure quality repair work
n  Genuine Toyota parts ? factory warranties transfer when repairs are completed with new Toyota Genuine Parts. Imitation parts are not warranted by Toyota and may affect the warranty coverage of adjoining components.
n  We will obtain prior authorization for all work done, in writing, or by other means satisfactory to you
n  We will furnish a fairly-priced final invoice which itemizes all parts and labor used to repair your vehicle to pre-accident condition
n  We will only charge for agreed upon repairs
n  We will keep you updated on the progress of your repairs
Accidents in Appleton can be unavoidable, so turn to Kolosso Toyota for Quality Auto Body Repair!

Proudly serving drivers from Appleton, Neenah, Menasha, Kimberly, Kaukauna, Hortonville and other surrounding areas!
Whether it was a rock, a pothole, a less than careful motorist, or a parallel parking job gone wrong, we'll restore your vehicle's luster. And when our team is finished, other drivers just might think you're behind the wheel of a new Toyota.
If the damage happens to go a bit beyond the surface, we can still swoop in and save the day. With the help of our auto parts department and our car service staff we can get you up and running. More often than not, it will all be in a day's work. Feel free to fill out the appointment form or just give us a ring and we can take it from there.